Measuring Program Impact: Fundamentals of Evaluation and Building a Culture Around Outcomes (Fall 2021)
How do you know your program is a success? More and more, funders are looking for the long term outcomes programs are addressing, versus the day to day outputs. To get to this level program managers and coordinators need to be mindful of how they are collecting, tracking and analyzing their data based on each stakeholder. In order to obtain program impact, you have to build a culture around delivering the goals outlined. Learn the best practices of implementing a well-rounded program at your organization in this comprehensive workshop that will take you step-by-step to building a successful program evaluation process.
Learning Objectives Preparing and Planning
Determine who needs to be involved. Who are the stakeholders?
Develop your team and start getting staff buy-in.
Logic model or theory of change overview.
Explore evaluation types and determine which ones are best suited:

Process-based, Goals-based, and Outcomes-based.
Designing and Implementing
Explore different evaluation methods and design instruments necessary, and discuss pro's and con's.

Surveys, focus groups, interviews, observations, community assessments, etc.

Discuss different methods of tracking and tools, resources and databases available.
Learn proper survey design and structure.
Analyzing and Delivering Your Results
How to analyze and interpret the data collected utilizing Excel and SurveyMonkey
Creating effective charts and graphs for visual representation of data
How to use in grants, reporting funders, and share with your development /fundraising team
About our Presenter:
Dr. Ersoylu founded Ersoylu Consulting in 2007, delivering a broad array of evaluation, technical support and research services to clients in all sectors- public and private- engaged in meaningful social change. She has evolved to become a leader in the field, having spent over 20 years working at the nexus of philanthropy and metrics. She has trained and consulted hundreds of organizations on effective advocacy strategies, and meaningful impact measurements. Leah has authored several academic, peer-reviewed publications on philanthropy, community engagement, policy and metrics. She has taught courses on public policy, government, and nonprofit management at UCI, CSULB and Chapman University and has given numerous guest lectures. She holds a B.S. in Resource Economics from the University of New Hampshire and a Ph.D. in Political Science, with a focus on public policy, from University of California, Irvine.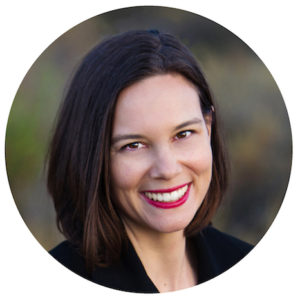 Cancellation Policy
As a courtesy to our trainers, all cancellations must be made by phone or email at least 48 hours in advance to receive a full refund. No refunds will be given for late cancellations or no-shows for any course. For organizations with an Annual Learning Subscription, cancellations made past the 48-hour grace period will result in a $25 late cancellation fee. If you do not cancel your registration and miss the training, you will be charged a $50 no-show fee.
Purchase $100 / Non-Member
Measuring Program Impact: Fundamentals of Evaluation and Building a Culture Around Outcomes (Fall 2021)
Course Sessions:
Instructor/Facilitator: OneOC Training Instructor
12/02/2021
9:00 am - 1:00 pm
Timezone: Pacific Standard Time
Location: https://zoom.us/j/99631214327?pwd=ZUZlNnhkUndrc2RpbXdJK3BCUmluUT09 | Passcode: 567510
Maximum Seats: 25
Available Seats: 24